If you are wondering how do users post TikTok videos to Instagram, this article will walk you through the process.
How to Use TikTok's Video Editor to Create Content for Instagram
TikTok app isn't just for teenagers who want to be famous for 15 seconds of posting videos with different effects, music, background, and many more. Its simple editing features make it an excellent platform for anyone trying to build more engaging videos. So how can you utilize TikTok's video editor to create the perfect Instagram Stories?
You may either start from blank or select a clip from your camera roll once you've downloaded the TikTok app and made an account.
Step 1
To begin, open the TikTok app then tap the Create Video icon to start recording a full TikTok video.
Step 2
Then, you can select from various features, effects, and recording tools on the right and bottom of the screen to start your video editing.
Some of its features are:
Speed: You can make adjustments to the speed of your recording by using the speed tool. You can apply this to particular segments of your recording and change it as needed.Beauty: The beauty tool is an AR filter that can smooth out your skin and hide flaws, giving you a flawless airbrushed look.Filters: Select the Filters button and swipe left to preview the filters. You can also choose from the options at the bottom of the page.Timer: Do you want to record without using your hands? You can use this to create an auto-record countdown.Flash: To turn on the light, tap the flash icon. To turn it off, tap it once more.Music and sound effects: "Add a Sound" will appear at the top of your screen. Select the music overlay or sound effect you want to record by tapping this button.
How to Record Your Tiktok Video
Now is the time to use the Timer option indicated in the tool section above to record hands-free.
Step 1
Tap "Start Countdown" after selecting the video duration.
Step 2
The app will count down from 3 or 10 seconds before recording when the countdown feature is enabled.
Step 3
To stop recording, tap the record button. You can also shoot your video simply by holding down the Record button. Furthermore, TikTok includes useful features that allow you to record in "segments," which effectively means that you may resume recording where you left off by holding down the record button and releasing it.
Step 4
Tap "Back" if you don't like it (located to the right of the record button).
Step 5
To access TikTok's video editor, click the checkbox once you've finished recording. Filters, Trim, Volume Control, Sounds, Effects, Text, and Stickers are all available in the video editor to help you complete your masterpiece. What you can accomplish with these features is endless.
Let your imagination run wild and see what you can come up with! — Make sure to save it after you're satisfied with the results.
You can now share TikTok videos on Instagram Stories and watch the likes and comments pour in. Using TikTok's video editor to improve your content and capture your audience's interest is a simple way to do it. The possibilities are infinite with so many tools available.
Benefits of Tiktok's Video Editor for Instagram
It's a lot of fun to watch TikTok videos. There is no going back once you start watching the videos. Don't you think so? The TikTok app is a popular way to spend time. Even if it's only for a few minutes, those hilarious contents will take your mind off your problems. Why not post the videos on the Instagram story and brighten someone's day? There's no harm in boosting people's spirits. You're also assisting yourself and the TikTokers in receiving the recognition they deserve for their efforts.
Not only is it addictive to consume material on the site, but it may also be addictive to create your videos. Why is that? — Anyone can do it because it is so simple. And, because 15-second films are proven to be the most effective, it's only natural that the format expands to other platforms, such as Instagram Stories.
It has the same advantages for you. Consider that for a moment. You may get a lot of views just by sharing any TikTok videos on Instagram stories. You can also show your creations to your Instagram followers, allowing them to appreciate your talent as well.
Share Public Tiktok Videos on Instagram
As the name implies, everyone who uses the TikTok app can access public TikTok videos. But how do you get those fantastic accomplishments onto Instagram? To upload a public TikTok video to Instagram, follow the steps below.
Step 1
On your TikTok app, tap the "+" icon at the bottom of the screen.
Step 2
Hold the record button to record a new video or select Upload a video to choose any TikTok video from your phone's camera roll.
Step 3
Select Next when you've finished uploading.
Step 4
After you've finished editing the video, select Next once more.
Step 5
In the "Who can watch this video" tab, hit the circle next to the Public or Everyone option.
Step 6
At the bottom of the app's screen, click the Instagram icon.
Step 7
Tap the "Post" button.
Step 8
The video is posted on TikTok within a few seconds and will take you to your Instagram account. Select either the Story or the Feed option.
Step 9
Beautifully edit the video and share it with your followers.
Share Private Tiktok Videos on Instagram
If you're a TikTok user, you're probably familiar with the concept of a private TikTok video. You may have videos saved in your TikTok account as well. Only the creator of a private TikTok video can see it. Your followers will not see the private videos because they are stored in an inaccessible format. It's similar to a TikTok draft. Here's how to publish a private TikTok video on Instagram without posting it to TikTok:
Step 1
On your TikTok app, tap the "+" icon at the bottom of the screen.
Step 2
To choose a private TikTok video you've saved on your phone, tap the Upload a video option.
Step 3
Select Next when you've finished uploading.
Step 4
After you've finished editing the video, select Next once more.
Step 5
Tap the right arrow beside Who may see this video to select the Private option.
Step 6
Choose the Post option.
Step 7
Tap on Me and select the private video that you've posted just currently.
Step 8
On the right of the screen, click the three dots.
Step 9
Under the three dots, select the Download/Save video option.
Step 10
Now open your Instagram app and go to the "+" icon on the screen.
Step 11
Select Next after tapping on the TikTok video you just downloaded.
Step 12
Edit the video, add captions, and share it with the world!
The One-Click Alternative
Are you too lazy to follow the instructions? Here's a simple one-click solution for you. Keep in mind, however, that this shortcut has its limitations. TikTok offers an integrated feature that allows you to share your TikTok videos to Instagram immediately. Simply tap the Instagram icon under the app's Share button. Choose the option to share it on your Feed, and you're done!
Because there is no shortcut to perfection, you may not be able to submit an entire video to Instagram using this method. Instagram will also crop the original 9:16 frame size to its preferred 4:5 ratio.
How to Maximize Tiktok Editor for Instagram Stories
TikTok videos are an excellent way to show off a production or a music video you've recorded. People put a lot of effort into TikTok films, so why not share them with the world on Instagram?
Link Your Tiktok With Instagram
Connecting an Instagram account to TikTok can provide several benefits to users. By linking their TikTok and Instagram accounts, they can organically gain additional followers and fans. Aside from that, it will significantly speed up your sharing process. You won't have to keep closing and reopening both applications to share the video. The beautiful part is that you won't have to keep saving TikTok videos and then upload them repeatedly.
You may use this guide to integrate Instagram into your TikTok account.
Step 1
Log in your TikTok app.
Step 2
In the bottom-right corner, tap the profile button.
Step 3
Select "Edit Profile" from the drop-down menu.
Step 4
Select "Add Instagram."
Step 6
The Instagram login page should be visible to you.
Step 7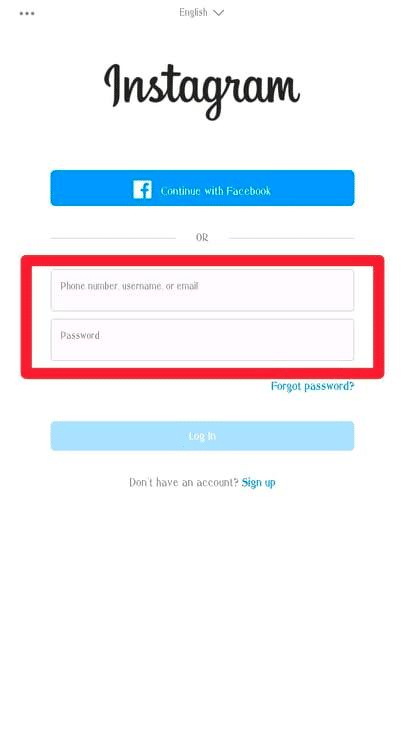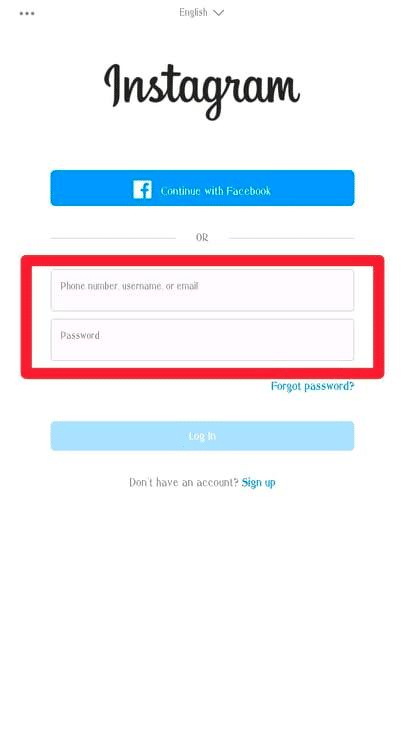 Fill in the Instagram login information.
Step 8
Choose Save information.
Step 9
Select "Authorize" from the drop-down menu
Unlink Your Accounts
Have you ever had second thoughts about integrating your TikTok and Instagram accounts? There is nothing to worry about because you can unlink your account anytime.
Step 1
Log in to the TikTok app.
Step 2
In the bottom-right corner, tap the profile button.
Step 3
Select "Edit Profile" from the drop-down menu.
Step 4
Select "Add Instagram" in the option.
Step 5
Tap the Unlink button if you see it.