Twitter advertising helps your company to sell its products and reach new customers who could be interested in what you have to offer. This post will explain the many sorts of Twitter ads, how to design your first campaign, and pointers to keep in mind when creating Twitter ads.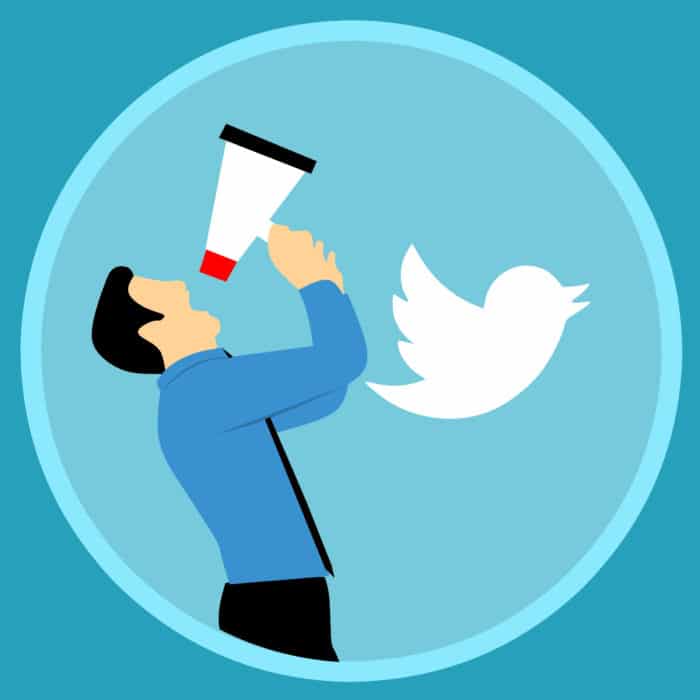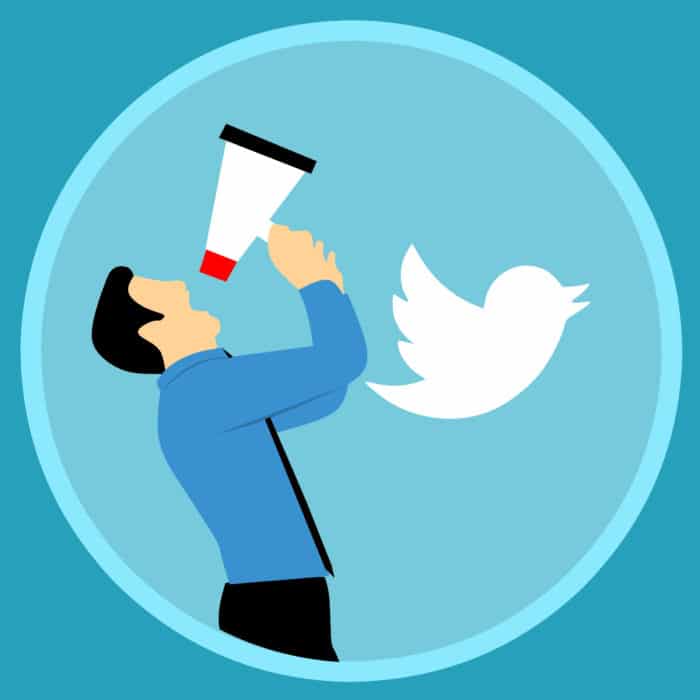 What Are Twitter Ads?
Twitter offers a tailored marketing plan to increase brand exposure among previously untapped audiences, promote events and promotions, and even gain new followers to whom you can advertise in the future.
Various types of Twitter ads are available to assist your brand's objectives and fit your social media marketing strategy.
Promoted Tweets
The most common type of Twitter ad campaign is promoted tweets. These include making a tweet and sponsoring it to reach a larger audience. Promoted tweets are typically used for various purposes, including lead generation, brand awareness, and product promotion.
Promoted Tweets resemble regular Tweets in appearance. The distinction is that advertisers pay to have their material displayed to those who do not follow them on Twitter. Promoted Tweets can be liked, retweeted, and commented on in the same way conventional Tweets may. They are, however, designated as advertising, with "Promoted" usually appearing in the lower left-hand corner.
Promoted Accounts
Promoting your account is another way to increase your reach and exposure on Twitter. Users who do not follow you but are interested in your profile and content will be recommended to your profile on Twitter. Your promoted account will appear at the top of the suggested accounts list.
Instead of promoting just one Tweet, you can promote your brand's entire Twitter account with this type of Twitter ad. It focuses on users who do not follow your brand and can help your company's Twitter following grow.
Promoted Trends
Twitter is well-known for establishing momentous hot topics that ultimately become the cause of several discussions on the social network. Advertiser-sponsored trends appear in the "Trends for you" section.
When it comes to Twitter trends, time is of the essence. With promoted trends, brands can promote a trend for 24 hours. Twitter's self-serve advertisers do not have access to promoted trends.
Promoted Moments
Consider Promoted Moments to be Twitter story ads. Twitter Moments are a curated collection of similar Tweets that tell a story that can be created on a desktop. Because of this format, your company can share Twitter story ads longer than 280 characters.
Moments made by other brands can also be sponsored by brands.
Twitter Promote Mode
Think about utilizing Twitter Promote Mode if you are new to Twitter advertising, unsure how much money to spend, or have a small team with little time available. When your brand Tweets usually, Twitter Promote Mode automatically promotes your Tweets and your brand's profile.
The company describes Twitter Promote Mode as an "always on advertising solution." Essentially, your brand's first 10 Tweets per day are added to a Promoted Tweets campaign, and your chosen audience is targeted. A Promoted Account campaign is also conducted using Twitter Promote Mode.
Consider this a feature that will help you with your Twitter ads. You don't have to go through the trouble of creating new, distinct Twitter ad campaigns for your business.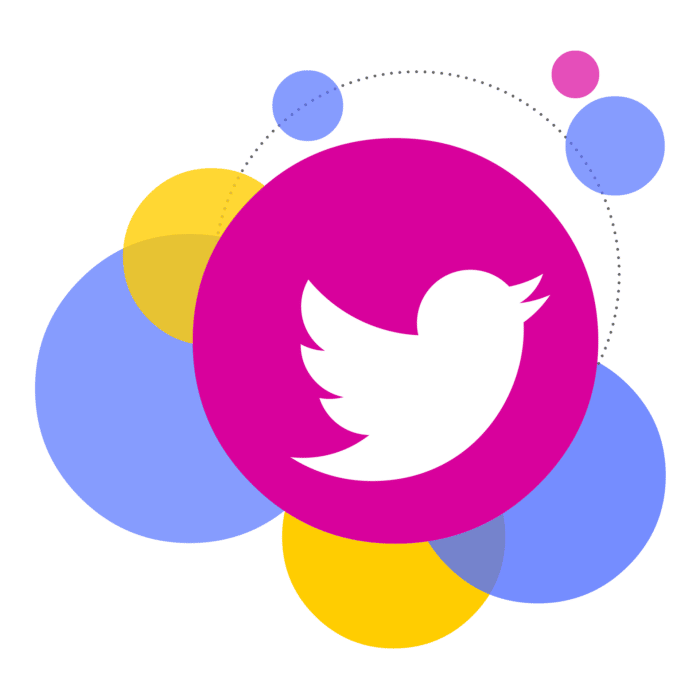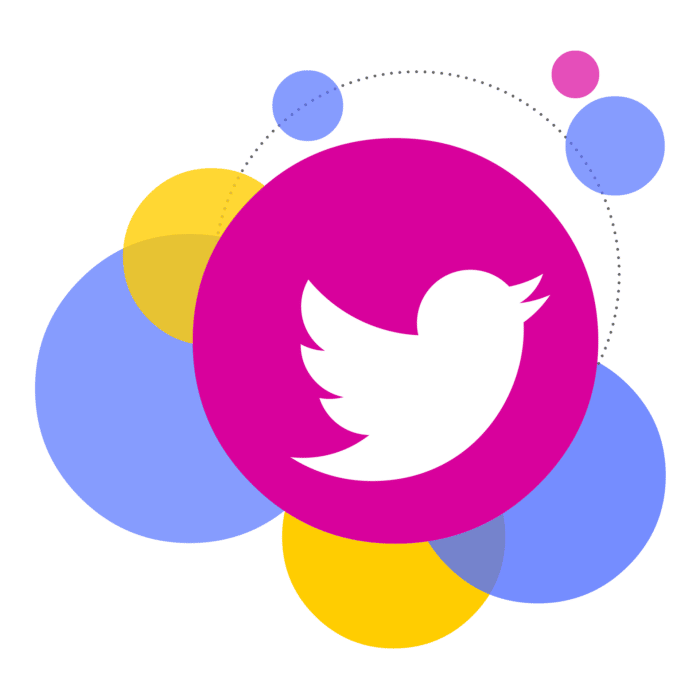 How to Run Twitter Ads
Make sure your account is eligible for Twitter ads before you start creating a successful campaign. Here's a step-by-step guide to making Twitter ads that stand out from the crowd.
Step 1: Create a Twitter Ads Account
You'll need to create an account if this is your first time using Twitter ads. Go to ads.Twitter.com after logging into your Twitter account. Type in your country and time zone, then click the "Let's Go" button.
This allows you to use Twitter Ads Manager and its many features, such as tracking and analyzing metrics for your advertising campaigns.
Step 2: Decide on Your Advertising Objectives
One of Twitter's most significant benefits is that it facilitates conversations that influence decisions.
To make the most of these, you must first understand your goals. You can use objectives as campaign types in your Twitter marketing strategy. Twitter designed campaign objectives around the traditional marketing funnel, making them simple to understand. More importantly, it aids in the progression of prospects through your funnel.
Twitter offers you the following campaign objectives to choose from:
Reach: If you want as many people as possible to see your Promoted Tweet. You will be charged per 1,000 impressions.In-stream video views: You like to run a short clip ad at the beginning of videos from Twitter's premium content partners. You are charged for each video view.Video views: You'd like people to view your videos or GIFs. You are charged for each video view.App installs: If you want people to download your application. You are charged for each app install.Website clicks: You'd like people to visit your website. You are charged per click.Engagements: You want to get the most out of your Promoted Tweets. You are charged per engagement, but only on the first one with each user.Followers: You want to expand your Twitter following. You are charged for each new follower.App re-engagements: You want people to open and use your app if they already have it. You are charged for each app click.
Step 3: Define Your Campaign Specifications
After selecting your campaign objective, you will be directed to the 'Campaign setup' screen.
In this section, you will enter campaign information such as:
A campaign name that is easily rememberedBudgets for each day and the entire campaignThe campaign's beginning and end datesThe proper funding source
If you select "Advanced," Twitter will prompt you to change the timings of your campaign to Standard or Accelerated. The pacing is set to Standard by default, which Twitter recommends.
Standard: When you select standard pacing, Twitter spends your campaign budget more efficiently and serves your ad to the audience throughout the day.Accelerated: Twitter displays your ad to your target audience as frequently as possible but for a shorter period. This option is best suited for campaigns with short deadlines.
Step 4: Choose Ad Groups and Bid Type
A screenshot of a "ad group details" screen.
You should probably limit yourself to one ad group for your first Twitter ads campaign. However, you can divide your campaign into subgroups as you acquire experience with Twitter ads to reach different audiences, utilize different creative, or explore alternative budgets and timing.
Name your ad group and, if desired, set a start and end time.
Following that, you must select a bid type from the list below.
Automatic bid: If you choose automatic bidding, Twitter determines your bid depending on your budget to achieve the greatest outcomes at the lowest cost. This is a great place to start if you're new to Twitter advertising and want to understand how bidding works.Maximum bid: You can use this option to set an absolute limit on your bid per link click.
Step 5: Choose Your Target Audience
A screenshot of a "Demographics" screen.
After you've chosen your campaign objective and created ad groups, it's time to decide who will be the target of the ad. The targeting options assist you in selecting the appropriate audience for your ad and maximizing your budget.
You will begin with demographic targeting, which will include:
Gender: If your product or service is mainly aimed at men or women, you should choose the gender targeting option.Age: Defining an age bracket is useful for advertisements promoting a product or event with an age restriction or range of interest.Location: You can get as specific as a particular metro area or even a postal code with location targeting. You can also be broad and target the entire region.Language: If an ad targets a region of the world where a language other than English is spoken, this criterion may need to be used with the location filter.Device targeting: This is an excellent option if your product or service caters to mobile customers or if your audience is more likely to convert to your offer while at work.
Twitter allows you to create custom audiences and then choose and create any audience type you want to use in your campaigns.
Twitter has strong targeting capabilities that make it simple to find and segment audiences. Twitter has targeting features that allow you to serve ads based on demographics.
A screenshot of the "Targeting features."Keywords: When someone tweets with the keyword you select, searches for it or engages with a tweet containing those specific keywords, they are added to your target audience.Follower look-alikes: Insert Twitter usernames here, and Twitter will target an audience based on those users' followers. You can advertise to your main competitors' followers by including them here.Interests: Twitter will show your ads to people who have expressed an interest in your chosen topics.Movies and TV shows: Twitter users who have interacted with the TV shows, networks, or other types of TV content that you have chosen will be targeted.Events: Twitter users interested in global or regional events are reached through event targeting. You can browse Twitter's list of events and select the most appropriate one.Conversation topics: Target Twitter users based on their conversations on the platform.
When you select a targeting category, the projected audience size will be presented on the right side of your ad manager dashboard.
Step 6: Choose an Eye-Catching Placement for Your Twitter Ads
A screenshot of the "Placements" option.
You must now choose the perfect spot for your Twitter ad. Consider where it would make sense for your target audience to see the ad. Certain advertising can only be posted in specified locations depending on your selected campaign aim.
Twitter ad placement options include:
In searchesIn users' feedsOn profilesDetail pages for tweetsTwitter audience platform
Finally, two things influence where your advertisements display on your target audience's Twitter timeline:
The goal that you chooseThe ad placements parameter that you select
Step 7: Think About Your Creative Options
A screenshot of the "Creatives" option.
You can select and design the ads you want to run in the "Creatives" section. This screen will vary depending on the sort of campaign you've created.
You'll be prompted to "Compose a tweet" or "Select a tweet." You have the option of creating an entirely new promoted-only tweet for your ad or promoting existing tweets.
Remember that in the case of Twitter text advertisements, the term "creative" also refers to the tweet that will be shown in your ad.
Step 8: Launch Campaign
A screenshot of the "Launch campaign" button.
After completing your ad creative, click "Next" to proceed to the campaign review screen. Here you may review the final campaign details that you have entered.
If everything seems good, click "Launch" in the upper right to launch your Twitter advertising campaign!
You'll also be able to save your campaign as a draft or schedule it to launch later.
Step 9: Test and Monitor Your Twitter Ads
Your job does not cease when you press the "Launch" button. Twitter ad success is entirely dependent on testing, measuring, and improving.
After creating it, you will be sent to the analyst's screen for your first Twitter ad. Over time, this screen will display data on how many engagements your ad received, how much you spent, and who engaged with the tweet.
By selecting specific campaigns, you can view campaign performance by ad group and ad level. More particular demographic insights can be found in the Audience section.
Following the campaign's launch, continue to analyze your results to determine which techniques perform best for your brand. Concentrate on improving and utilizing those approaches in future campaigns to get you closer to your goals.
Are Twitter Ads Effective?
Twitter advertising campaigns can be an effective way to promote your business or product. However, it is important to note that Twitter users are less susceptible to advertisements than users of other social media channels such as Facebook or Instagram. This is because Twitter is primarily used as a news platform, and users are typically not in the mindset of shopping when they are using the site.
That being said, Twitter ads can still be effective if they are well-targeted and offer something of value to users. For example, if you promote a sale or discount on your product, target your ad to users who are usually interested in what you're selling. It is also essential to make sure your ad campaign is clear and concise so that users can understand what you are offering.
How to Turn Off Twitter Ads
You will be able to halt your campaign if it is in the "Running" state. You can unpause it whenever you want. You cannot stop campaigns in the Expired, Exhausted, Draft, or Halted statuses; you can only delete them.
Step 1: Access your Twitter Ads account.
Step 2: Scroll down to the name of the campaign you want to stop.
Step 3: Click the pause button in the "Status" column if it is in the "Running" state. This will put your campaign on hold.
A screenshot showing how to put a campaign on "pause."
Step 4: You can also access the campaign view by clicking the name of the campaign. From here, press the pause button in the upper right corner.
However, if you no longer require a campaign to run or its data and would want to have the campaign removed from your campaign's website, you can delete a Twitter ad campaign entirely.
Remember that when you deactivate a Twitter ad campaign, you no longer have access to the campaign's metrics or information.
Follow these procedures to delete the Twitter ad campaign.
Step 1
Navigate to Twitter Ads Manager.
Step 2
Scroll down and click on the campaign you want to delete.
Step 3
Click the three dots that appear beside your campaign title.
Step 4
Click "Delete campaign" from the option that appears.
A screenshot displaying the "Delete campaign" option.
Step 5
Twitter will need confirmation because this action is permanent. When prompted, click "Delete."
After that, your campaign will be marked as "Deleted" in your advertising manager. You will still be able to see previous expenditure, impressions, and interaction analytics; however, detailed audience information may be unavailable.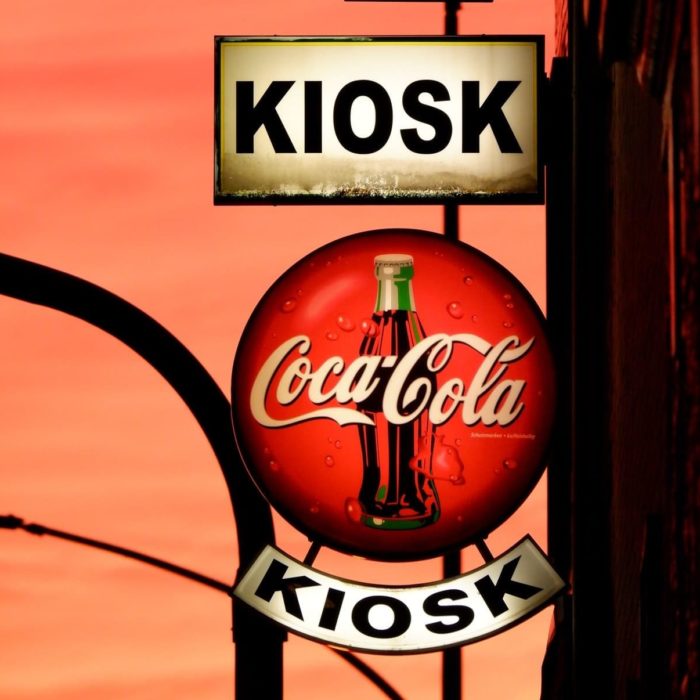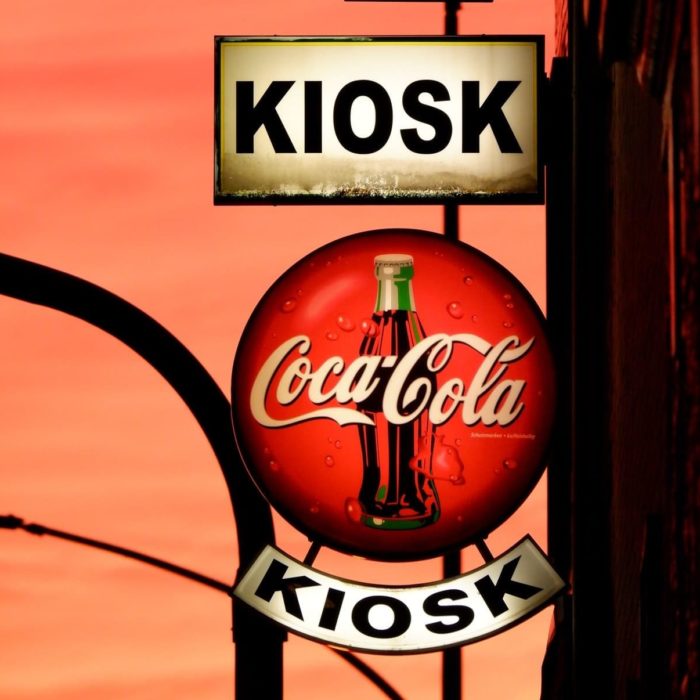 Tips for a Successful Twitter Ad Campaign
There are several elements you can do to ensure the success of your Twitter ad campaign:
Clearly Define Your Branding and Objectives
Twitter users read through their feeds quickly, and chances are your target audience is not in your network. To get them to stop scrolling, make it apparent what you do.
This is where branding enters the picture. It is important to make sure your branding is clear and consistent. This means using the same logo, colors, and overall aesthetic across your marketing materials, including your Twitter ads. You should also have a clear goal in mind for your advertising strategy. Do you want to raise brand awareness, enhance website traffic, or advertise a new product? Having a clear objective will help you create an ad campaign that is more likely to succeed.
Use High-Quality Images
The brain interprets images faster than words; therefore, photos must be the main component of your Twitter ads. Make them eye-catching to attract attention. The picture you choose should be relevant to the product or service you are promoting and should be visually appealing. You can create a unique thumbnail for your video advertising.
Create Compelling Copy
After your images have stopped people in their tracks, engage them with your writing. Keep it brief but powerful. Most importantly, make it appealing enough to entice your prospects to click on your ad.
Make Use of Figures and Symbols
Use figures and symbols in your ad copy to help users understand what you promote. It also breaks up the monotony of text and allows your ad copy to stand out. As a result, users will pause to view your advertisement more closely. For example, you could use the percentage symbol (%) to show how much of a discount users will receive if you offer a discount.
Incorporate a Call to Action
Ensure to include a call-to-action (CTA) in your ad. A CTA is a statement that encourages users to take a specific action, such as "click here to learn more" or "shop now." Make it clear to your audience whether you want more social media followers, a button to a specific landing page, or app downloads. Including a CTA will help increase the likelihood that users will take the desired action.
Use Hashtags With Caution
Hashtags can help your Twitter ads reach a wider audience. However, it is essential to use them sparingly and only use hashtags relevant to your product or service. Using too several hashtags or irrelevant hashtags can make your ad appear cluttered and cause users to ignore it.
Monitor Your Twitter Ad Campaigns
Once your Twitter advertising campaign is up and running, be sure to monitor it closely. Pay attention to the results you are seeing and make adjustments as needed. For example, if you are not getting the desired results, you may need to adjust your targeting or change the copy in your ad.